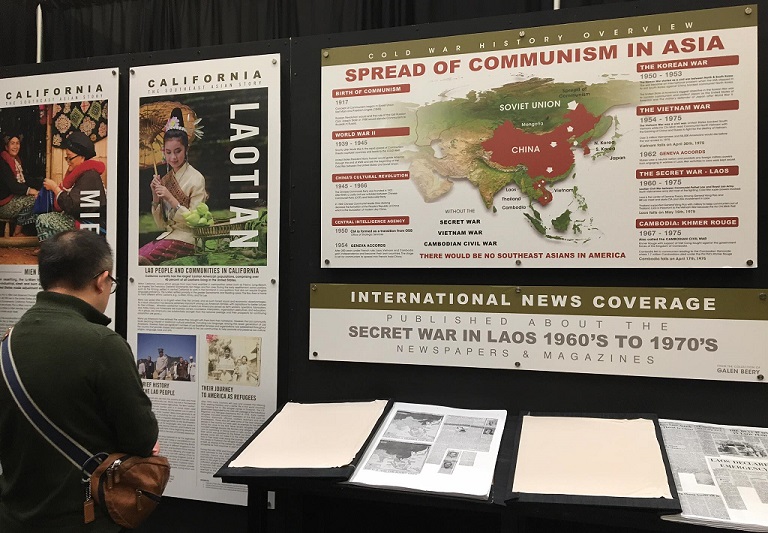 MISSION
Our mission is to support and develop healthy Iu-Mien families and communities through culturally responsive programs and services.
VISION
We envision a thriving Iu-Mien community in which its history is preserved, language is shared, culture is celebrated, and needs and aspirations are fulfilled.
Who We Are:
Iu-Mien are a vibrant ethnic group rooted in the mountainous regions of Southern China to Laos. Storytelling, basketry, complex embroidery and jewelry-making are a few examples of our rich cultural traditions. During the Vietnam War, Laotian Iu-Mien were recruited along with other Southeast Asians to assist United States forces. Many lives were lost in efforts to prevent the spread of communism. In the mid-1970s, the first waves of Iu-Mien refugees from Laos arrived in California. Today, Sacramento is home to over 14,000 Iu-Mien outside of Southeast Asia. For more Iu-Mien history, please visit Iu-Mien History page.
Since 1994, Iu-Mien Community Services (IMCS) has served as a vital resource to the greater Sacramento Iu-Mien community. We provide professional social services to Iu-Mien families that are culturally responsive in order to:
Celebrate and preserve Iu-Mien culture and identity.
Engage in the accomplishment of economic self-sufficiency for Iu-Mien refugees.
Facilitate access to high quality resources and vital education assistance for Iu-Mien youth.
Address generational issues to support and sustain family stability.
Demonstrate the accomplishment of a healthy viable Iu-Mien community that has the ability to successfully interact with the wider society.
IMCS HISTORY
Iu-Mien Community Services endeavors to link Iu-Mien people with access to local community services, empowerment of the community to succeed in transitioning to America, and to raise the awareness of the mainstream community about this dynamic population. Since 2001, IMCS has been the only non-profit organization specifically serving the Iu-Mien Community. Over the past 5 years, we have grown tremendously by expanding to six programs and services. With the guidance of our emerging professionals from our eclectic board of directors, we are committed to continue the much needed work and visibility to support and promote the advancement of the Iu-Mien community in the Greater Sacramento Region.
OUR SERVICES:
We provide professional and culturally responsive social services:
Documents (letters and notes) Translation
Interpretation (Iu-Mien)
Access to community resources: health information, housing, transportation, etc.
Case management—client advocacy and follow-up to primary care services, mental health assistance, and other community resources.
PROGRAMS:
Prevention and Early Intervention Programs: Healthy Village Senior Group, ComMIENity Language Program, and S.A.E. Mien Youth Club are funded by the Division of Behavioral Health Services through the voter approved Proposition 63, Mental Health Services Act (MHSA).
New Name: Our current name was established in 2013; suggested by our late and beloved lead program coordinator, Brian Thon Tha Saechao, who was very passionate about advancing the Mien community. He believed the new name better describes the organization as a whole. This is in honor of him that we change the agency's name to Iu-Mien Community Services.
New Logo: With a new name, we felt it was also time for a new face that will represent the Iu-Mien Community. Our new logo was designed by Diana Lee, a graduate of CSUS. She has spent many hours on researching the Iu-Mien culture and has designed a new logo that represents the Iu-Mien community. We are grateful for her generous time and creativity she has spent designing our new logo.
Logo description:
"Lomh Zeuv" This is an embroidery design that is most commonly used in Iu-Mien embroidery. It is created in the grid stitch form of Iu-Mien embroidery. It has been abstracted and designed in a way to show a sense of dimensionality. It can also be seen as an overlapping and entwining of cultures, i.e. Mien and American culture. It is a embroidery pattern that is most recognized within the Mien community as well.